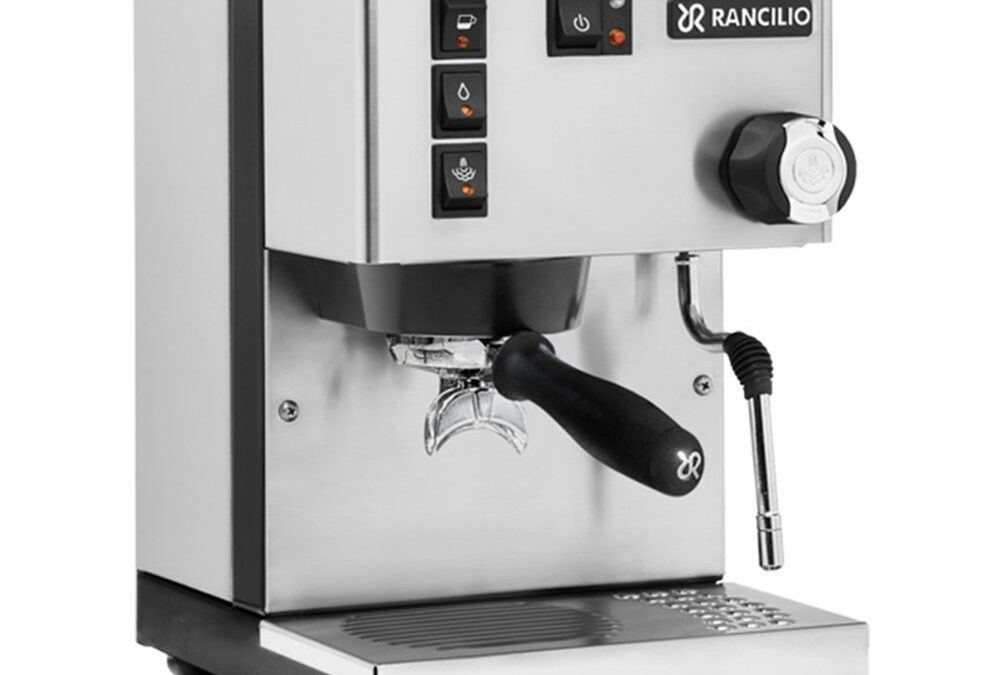 Introduction to the Rancilio Silvia V6
If you've been on the hunt for the perfect home coffee machine, you may have come across the name Rancilio Silvia V6. This semi-automatic coffee machine has been lauded as one of the best on the market, and for good reason. Designed to deliver barista-quality coffee right at home, it's an investment that promises to transform your everyday coffee experience. Compact and easy to use, it makes your regular cup of Americano, cappuccino, and latte using the same machine, all while sitting pretty on your kitchen counter.
An Honest Review
Simplicity and Quality in Design
One of the first things you'll notice about the Rancilio Silvia V6 is its simple, unpretentious design. But don't be fooled by its simplicity – this machine is a testament to the phrase "less is more." With a linear box design, it boasts a stainless steel and chrome-plated brass exterior that exudes a polished and sophisticated look. Its ideal dimensions make it perfectly suited for your kitchen countertop, making it an irresistible invitation for regular use. The black matte surface buttons give it a modern touch, making the machine blend seamlessly into any kitchen décor.
Despite its simple exterior, the Rancilio Silvia V6 is packed with quality features. One thing to note is that this machine is sold without an included coffee grinder. To maximize the quality of your brew, it's recommended to pair it with a quality burr grinder. This ensures that the quality and performance of your coffee shots are maximized, promising a coffee experience that's truly top-tier.
Brewing Versatility
The Rancilio Silvia V6 is designed for coffee lovers who appreciate variety. The Rancilio home espresso machine is built to make different types of coffees, providing you the flexibility to enjoy a range of brews. The commercial-grade portafilter is similar to those found in professional espresso machines, allowing you to make barista-style aromatic coffee even at home. Whether you're in the mood for a strong black coffee, a smooth latte, a frothy cappuccino, a classic Americano, or a rich espresso, this machine has got you covered.
Moreover, the Rancilio V6 is the latest version of the semi-automatic coffee machines launched by the company, featuring several upgrades from its previous version. The thermal wrapped lead-free brass boiler used in the coffee machine ensures that water and milk are heated uniformly, and quickly, enhancing the overall quality of your brew.
Performance that Packs a Punch
What truly sets the Rancilio Silvia V6 apart from its competition is its powerful performance. This machine features a 15 Bar Heavy Duty Pump, a unique feature that ensures water is pumped through the coffee grounds at high force. This is an essential component of a coffee maker that aims to extract maximum flavor from the coffee grounds. The result? A cup of coffee that is aromatic and flavorful, rivaling the quality of professional coffee shops right in your home. It's no wonder the Rancilio machines are seen as the best for making professional coffee at home【10†source】.
User-Friendly for Coffee Lovers
While the term "semi-automatic" might seem intimidating to some, the Rancilio Silvia V6 is anything but. Designed with simplicity and ease of use in mind, you won't have to worry about extensive plumbing or specific electrical outlets. Simply plug in the machine and you're ready to start brewing. The Silvia's user-friendly interface features four black rocker switches for easy operation: on/off switch, the brew switch, the hot water switch, and the steam switch. You won't have to fret about starting the machine beforehand or carrying out complex functions to enjoy a hot cup of cappuccino. The Rancilio espresso machine manual is also a very user-friendly guide, making it a breeze for those who are using the machine for the first time.
Low Maintenance, High Satisfaction
The Rancilio Silvia V6 isn't just easy to use, it's also straightforward to clean. Made of stainless steel, cleaning the external parts of the machine is as simple as using a damp cloth. This includes the body, the drip tray, and the steam wand. For more stubborn coffee and milk stains, use a damp microfiber rag, followed by a dry rag. This method is also safe for the chrome-plated parts.
The brew group is another part of the machine that's easy to clean. After brewing a cup of coffee, you might find a coffee puck in your brew basket or fines stuck in the filter. These can be easily removed with a brush. And don't worry about constantly cleaning the tank or descaling it – doing it once every six months is enough. Low maintenance and easy cleaning, coupled with the amazing coffee it produces, are what make the Rancilio Silvia V6 such a compelling choice for coffee enthusiast.
Pros and Cons
No product is perfect, and the Rancilio Silvia V6 is no exception. Let's consider its strengths and weaknesses. It boasts a large 67 oz. water tank, adjustable brew pressure, triple control and safety, and a commercial-grade portafilter and filter baskets. The steel frame and stainless steel housing ensure durability, and its ability to make several different types of coffee adds to its appeal. Plus, it's recognized for having the best steam production in its class. These features make the Rancilio Silvia V6 an impressive machine that's definitely worth considering.
However, it's worth noting that the machine does not come with a built-in grinder. This means that you will need to purchase a grinder separately if you want to enjoy the freshest possible coffee. It's a small inconvenience, but it's something to be aware of before purchasing the machine.
Take a look at our at home grinders.
Wrapping Up
At the end of the day, the Rancilio Silvia V6 is an excellent choice for coffee enthusiasts who want to enjoy barista-style coffee at home. It's a worthwhile investment that promises excellent coffee, low maintenance, and a user-friendly experience. If you're considering investing in a coffee machine, the Rancilio machines should definitely be on your list. And if you find an older version of the machine available for sale, don't hesitate to purchase it. These machines are just as good, delivering the same great taste and experience.
So, are you ready to elevate your coffee experience with the Rancilio Silvia V6? You're just one brew away from the perfect cup of coffee.