No risk setup, try it for 90 days with no obligation.

No upfront costs.

Free standing display unit (FSDU).

Sale or return on starter stock.

30 day credit account.

90 days with no obligation.
Since home working has become so popular the coffee at home market has exploded. With consumers becoming far more fussy when it comes to drinking high quality freshly roasted rather that those everyday supermarket brands. If you think these products would work well in your store get in touch to get your hands on one of our Free Standing Display Units. 
WHY CHOOSE HESSIAN COFFEE?
AWARD WINNING
Many of our coffees hold Great Taste Awards for which we are very proud of. Judged by expert judges at the Guild of Fine Foods, it truly doesn't get better.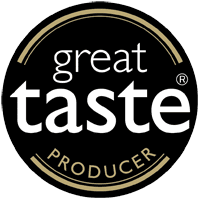 TASTE GUARANTEE
We are so confident with the quality and taste of each of our products.
We will refund any customer that is not 100% satisfied with their purchase and provide them with an alternative blend to try.