The journey began with a new idea over a few too many beers and the last train home.
At Hessian Coffee our aim is to develop and grow whilst challenging ourselves to raise standards to the beneft of all our customers.
Our roasters control every aspect of sourcing and grading our great quality coffees direct from the farmers, so each batch roasted is consistent and the individual characteristics of the coffee is fully nurtured.
Developing more than 10 different coffee blends including 100% Arabica, blended coffees, Fairtrade, Rainforest Alliance and decaffeinated options. We also have flter and bulk brew coffees as well as cafetiere.
We provide our customers with expert advice, training, support and industry leading equipment so you can shout and be proud of the end result.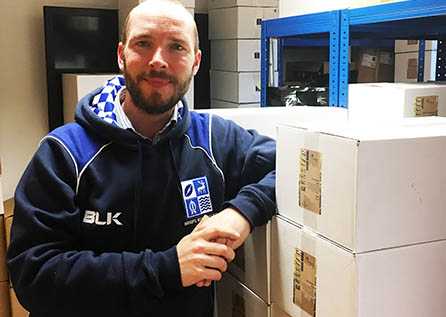 neil clark
Neil Clark has been in the coffee industry for the past 14 years now. Having worked as a chef in Hotels in London, Harrods, Knightsbridge and Scotland he decided a change was in order. His next career moved saw him leap him into a sales manager role with Stella Artois, where he worked for a number of years. After redundancy and a short spell at home with his new-born son he fell into the world of coffee. Working for 5 years with the Scottish roaster Matthew Algie, so this is where his love for the little beans began. He loved the range of possibilities this little bean can deliver. Neil managed a team of 7 sales people. Dealt with some prestigious customers, but all the time still delivering excellent customer service.
After working at the coal face of the industry Neil then joined Marco Beverage Systems. Throughout his time with them he gained experience of manufacturing and equipment supplies to the sector. He worked for Marco for many years before setting up Hessian Coffee Bishops Stortford with his business partner in 2014.
Neil says, "Hessian was formed to deliver all the services, products, training & education required in the coffee industry. We wanted to offer the same honesty and reliability that I have offered previously to my customers. It's all well and good having coffee but you need to have the support and relationships with your supplies for everyone to succeed".
Neil has also been involved with the BSA (Beverage Standard Association) and the SCAE (Speciality Coffee Association of Europe). He also has been part of driving standards into the industry, delivering educational courses and judging at the UK Barista championships
Neil is married, has 3 boys, is a qualified rugby coach. He gives a lot of time to the development of mini's and youth players in the sport. Just when you thought Neil couldn't offer any more he was also voted Mr Sussex Beach in 1978!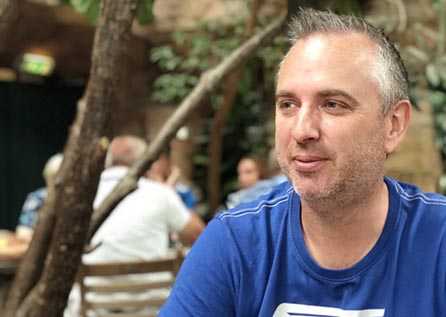 niall mccrae
Niall started his entrepreneurial journey early in his working life setting up The Direct Insurance Group. A telemarketing personal lines Insurance agency aged 21. After several years the internet was in its infancy and Niall's interest was growing towards bringing life to applications running online. So after several offers he sold his Insurance agency and started Sigmer Technologies with his eldest brother Malcolm in 1999.
The next phase of Niall's career saw the creation of a leading software agency based in Brighton that was employing nearly 40 staff. Within 5 years Niall and his brother were working with some prestigious government agencies and top 100 FTSE companies. Sigmer fell into the arena of staff Incentives working with marketing departments running some of the most advanced programs within the UK.
During this time Niall married and now has 4 boys and has developed a passion for youth rugby coaching at his local club Bishops Stortford RFC.
After 14 years working across a number of disciplines Niall decided it was time to have a change from working away from home and create a new challenge to tackle. As most new opportunities arise he got chatting to a friend and fellow rugby fan Neil Clark who was also looking for a change they both decided they would take the plunge and start their own coffee company in Bishops Stortford, Hertfordshire. Shortly after this decision a wholesale business in Saffron Walden came up for sale and so the story begins…
Hessian coffee are always polite, knowledgeable and helpful with any request asked of them, and we ask a few!. The guys check in with our team on a regular basis to support with any training needs and makes sure the machines are running smoothly. The coffee produced is always fresh, packaged well with a prompt delivery service and often in person
Hessian Coffee were amazing, helping our community and volunteer led start-up business find the right coffee machine and taking all of the hassle out of a new service contract. Training is spot on and delivered to meet our needs. Their coffee blends are amazing too, our customers regularly comment on the smooth taste. We love Hessian Coffee Co.!
We have been using Hessian for our coffee requirements for a number of years and in that time we have always found the quality of coffee and service that we have received from them has been nothing short of excellent! Furthermore when we needed some assistance with our staff barista training Neil was happy to step in at short notice to assist. His knowledge and passion for coffee is exceptional
Address
Latchmore Bank
Little Hallingbury
Hertfordshire
CM22 7PH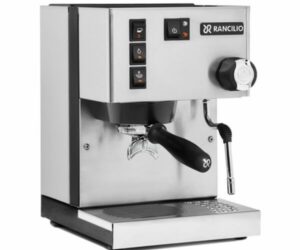 Introduction to the Rancilio Silvia V6 If you've been on the hunt for the perfect home coffee machine, you may have come across the name Rancilio Silvia V6. This semi-automatic coffee machine has been lauded as one of the best on the market, and for good reason....